Endoscopic laser surgery for
tracheal stenosis
Today, the use of a laser for the treatment of stenosis is a common surgical practice. However, it is considered that laser treatment can only provide temporary results. This assertion is supported by many years of experience working with lasers without optimised parameters — excessive overheating of the surrounding tissues leads to subsequent fibrosis production in the treated area.
The MULTILINE™ Nd:YAP laser allows to limit the area of thermal destruction by the volume of stenosis to vaporize it without stimulating the production of fibrous tissue.
The method of laser vaporization used in the MULTILINE™ device allows performing more gentle vaporization of stenosis. Thus, during tracheal stenosis treatment, patients note a complete lack of pain. Besides, localization of the area of thermal destruction provides a means to avoid postoperative oedema of the trachea and does not require intubation.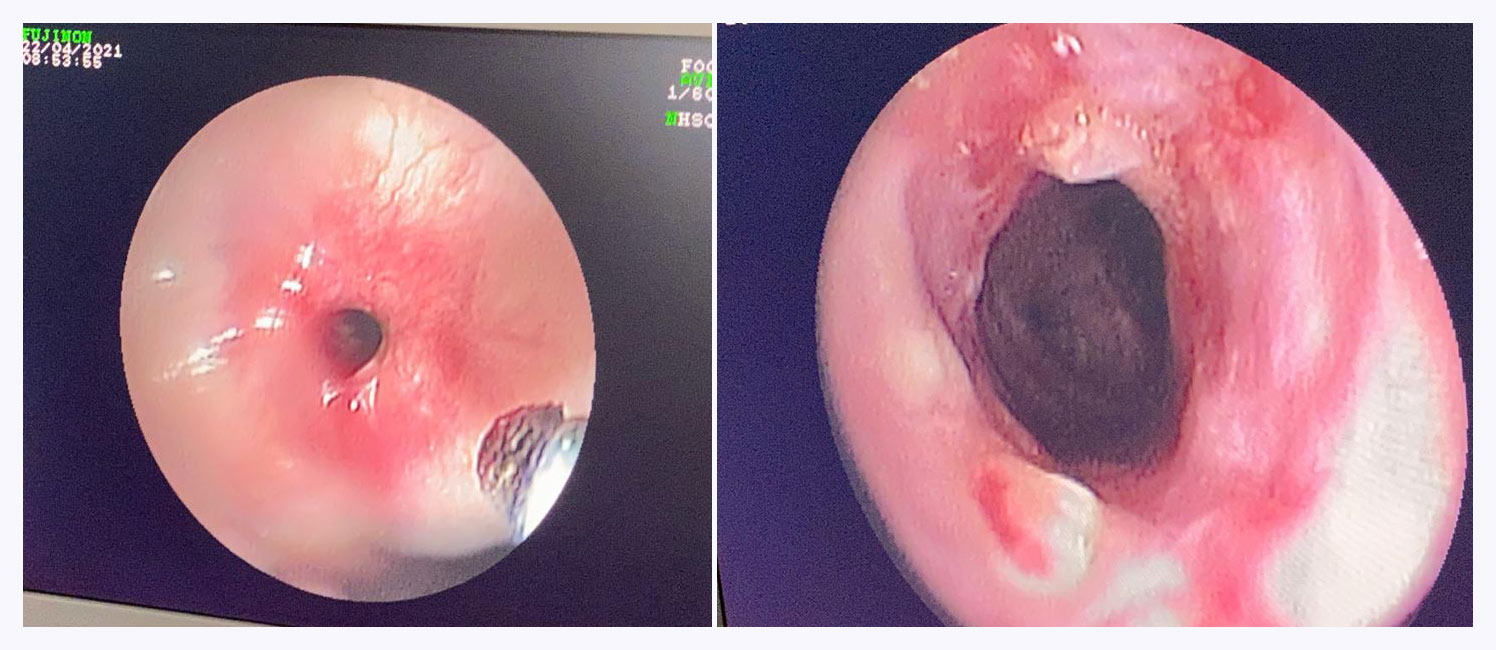 Vaporization of tracheal stenosis: before and a week after the treatment
MULTILINE™ Nd:YAP laser 1.44 µm
Related products:

Nd:YAP long Laser Head (1079nm, 1340nm, 1440nm)